Holidays
Celebrate love at Fairmont Le Manoir Richelieu
A romance offer in the spotlight in February
LA MALBAIE (QUEBEC), WEDNESDAY FEBRUARY 25th
No place is more romantic than the quaint Charlevoix region! While love is in the air in February, Fairmont le Manoir Richelieu & Casino is offering a special romance package, whether it's for a romantic or family getaway! As well as enjoying the special offer at Le Manoir, visitors will be able to discover Passion Céline on February 10th and 11th at the Bar 21 of the Casino and treat themselves to a four-course Table d'Hôte menu at the Saint-Laurent on the occasion of Valentine's Day from February 10th to 18th. Make your reservations now to enjoy this romantic program!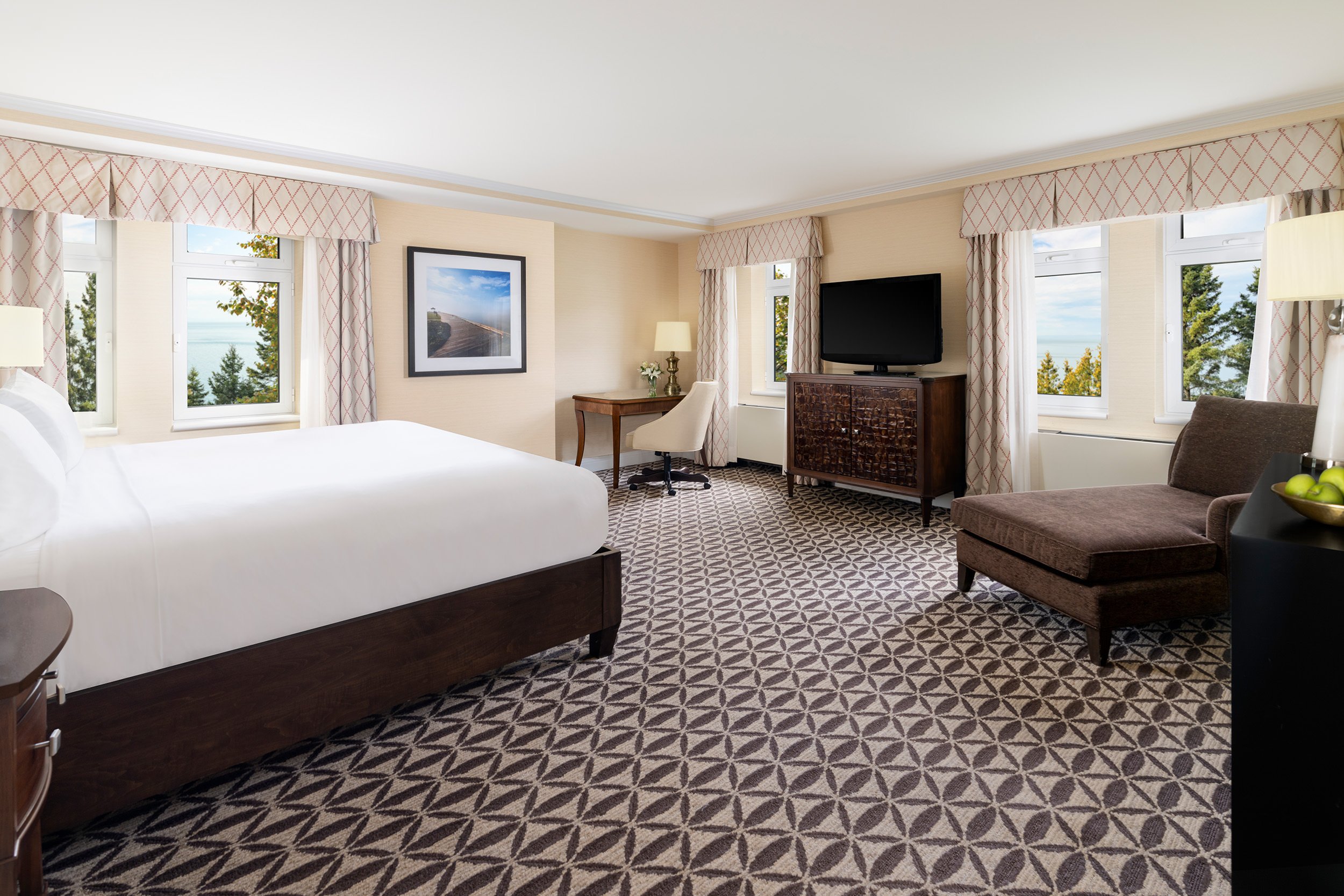 Romantic Getaway

At The Manor
Every time is a reason to celebrate love, but the month of February adds a special touch! For couples and families looking for a Valentine's Day getaway, the Fairmont Romance Offer proposes a heartwarming getaway. Starting at $339 for two people (+ resort experience fee and taxes), the package includes one night's accommodation and a romantic delivery to the room including a bottle of sparkling wine and mignardises. And for the most romantic, there is always the option of capturing a beautiful moment in front of Le Manoir at the Cabane de l'Amour, or making a meaningful gesture by hanging a padlock on the fence of the Sentier des Planètes.
February: The of Love
During the month of February, Fairmont Le Manoir Richelieu & Casino also shows its love to its customers with Passion Céline! On February 10 and 11, from 8 to 9:30 p.m., people will be able to see a singer who imitates Céline Dion to perfection in a breathtaking show at Bar 21 du Casino. From the very first notes, the audience will be captivated by the incredible vocal resemblance. Surrounded by exceptional musicians, under the musical direction of William Croft, Catherine Villeneuve will impress Celine's fans with a breathtaking performance. A concept that brings together the Diva's greatest career hits and the colors of Quebec's haute couture. For clients over 18 years old, admission is free for all, but you must arrive early, as seating is limited!
It will also be possible to feast at the Saint-Laurent restaurant from February 10 to 18, while the special "Lucky in Love" menu, a table d'hôte prepared by chef Sébastien Grangier and his culinary brigade, will be proposed for the occasion of Valentine's Day. With a view of the majestic river, lovers of regional flavors will enjoy an amuse-bouche to start, followed by an appetizer of Foie gras with Rhubarb Liqueur from the Menaud Distillery, accompanied by a creamy parsnip cream with Island Vanilla with sherry and toasted bread. Two main courses will then be offered, either the Roasted veal filet mignon with dune pepper or its accompaniment of Anna apple, fricassee of oyster mushrooms with foie gras and Madeira sauce, or the Braised cod with preserved lemons and Kalamata olives, all with mousseline, cauliflower tips and langoustine cappuccino. To sweeten up the evening, a creation of meringue, coffee, coconut cream and blood oranges from the best pastry chef in France, Roland Del Monte, will be offered.
About Fairmont
Fairmont Hotels & Resorts, Transforming Moments into Priceless Memories. The brand brings together more than 80 exceptional hotels where life's great moments are celebrated, pleasures are shared, and memories remain engraved long after the stay. Since 1907, Fairmont has been creating sumptuous addresses that are rich in character and deeply connected to the history and culture of their host destinations, including such iconic properties as The Plaza in New York, The Savoy in London, Fairmont San Francisco, Fairmont Banff Springs in Canada, Fairmont Peace Hotel in Shanghai, and Fairmont The Palm in Dubai. Known for its attentive service, majestic common areas, local cuisine and iconic bars and lounges, Fairmont also prides itself on its pioneering luxury hotel roots and leadership in sustainability and responsible tourism practices. Fairmont is part of the Accor Group, a global leader in hotels with more than 5,200 hotels and 10,000 dining and bar outlets in 110 countries.