In-Room Dining at Fairmont Le Manoir Richelieu
Relax and enjoy our delicious cuisine in the comfort of your guestroom. Our in-room dining menu features a wide variety of delicious dishes as well as a complete bar service.
LOCATION
181, rue Richelieu
La Malbaie, Quebec G5A 1X7
HOURS
Daily | 7:00 a.m. - 10:00 p.m.
Breakfast

Yogurt Parfait

maple syrup flavoured yogurt from la famille Migneron, organic granola from les Belles Récoltes and red fruits, juice, coffee

26

Benedictine Eggs

maple syrup pulled ham or smoked salmon or spinach on an english muffin and hollandaise sauce, juice, coffee

26

Continental plate

yogurt with organic granola from Belles Récoltes and maple syrup, fruits, pastrie, toasts, creton, juice, coffee

26

Pastries selection

raisin brioche, croissant and chocolat pastrie

18

Smoked Salmon on a sesame bagel

cream cheese, caper, salad, fruits, juice, coffee

28

maple syrup flavoured pulled ham and swiss cheese from Saint Fidèle, toasts, juice, coffee

OR

pleurotes from Rivière Malbaie and spinach, toasts, juice, coffee

Maple butter Crepes

maple butter, fruits, juice, coffee

26
Snacks

Romaine salad heart caesar salad

grilled chicken breast, bacon, romaine lettuce, homemade Caesar dressing, croutons, Parmesan cheese, grilled chicken breast

26

Club Sandwich Giulles Villeneuve

chicken, tomato, lettuce, bacon, sun-dried tomato mayonnaise, and fries

25

Spaghetti Bolognaise au Smoked Meat

Charlevoix Burger

organic pork and pancetta chips from Viandes Bio Charlevoix, tomato, lettuce, onion, and smoked mayonnaise

27

Smashed Burger du Manoir

2 beef steaks 100gr, cheddar cheese, onion jam, bacon, pickles, chef's sauce, tomato, lettuce

28
Starters

French Carrot soup

Carrots from Jardins du Centre, croutons

12

Heirloom tomato gazpacho

Camelina oil and Banik croutons

19

Baltic Salad

smoked salmon from the manor, heirloom tomatoes, crispy fennel, lemon-infused Granny Smith apple, croutons

30

Quebec's mozzarella Di Buffala Maciocia

heirloom tomatoes. coriander chimichurri with Gorria chili, basil chips, seeds from Belles Récoltes

28

Grill

12 Chicken Wings

plan, whiskey BBQ or buffalo

25

New York Steak 9oz

grilled angus meyer beef, green peppercorn and maple whiskey sauce, homemade fries, heart of romaine lettuce, lemon-basil vinaigrette

49

Grilled Salmon

olive oil and fleur de sel, pea mousse, steamed turnips and bok choy, butter blanc with pickles juice

38

Grilled vegetable plate

smoked onion puree, chimichurri, melon,grains from Belles Récoltes, gorria pepper

30
Desserts

Baba with Rhubarb Liqueur from Menaud

15

Chocolate/Salted Caramel Dessert

14
Local beers

International Beer

Alcohol-Free Beer

Liquor

Bacardi Superior

10

Chic Choc Rhum épicé QC

11

Zacapa centenario 23ans

17

Finlandia

10

GreyGoose

13

Menaud Charlevoix

18

Limoncello

11

Belle de Brillet

13

Amaretto Avril QC

11

Bailey's

11

Grand Marnier

11

Porto Fado

12

Porto Graham's 10 ans

15

Hennessy vs

13

Remy Martin VSOP

17

Remy Martin XO

35

Canadian Club

10

Jameson

10

Maker's Mark

13

Glenfiddich 12yr

12

Bowmore 12yr

14

Talisker 10yr AA

18

Glenmorangie Nectar d'Or

24

Gin & Tonic

Gin Tonic Premium

Bombay Saphire 44° - Tonic Schweppes

18

Gin Tonic Deluxe

Hendricks 41.4° - Tonic Fever Tree

18

Gin Tonic Local

Menaud 42.1° -Tonic Fever Tree

18

Red Wines

France

Côte du Rhône, Saint Nabor 2019

Rośe

Italy

Vénétie, Rosa dei Masi, Refosco 2020

White Wine

France

Côtes-du-Rhône, Saint-Nabor, 2019

Italy

Vénétie, Geografico, Pinot Grigio 2020

Bubbles

Italy

Prosecco, Vino Da Tavola, Ruffino
Please note that a $5 delivery fee, a 15% service charge, and applicable taxes will be added to any order.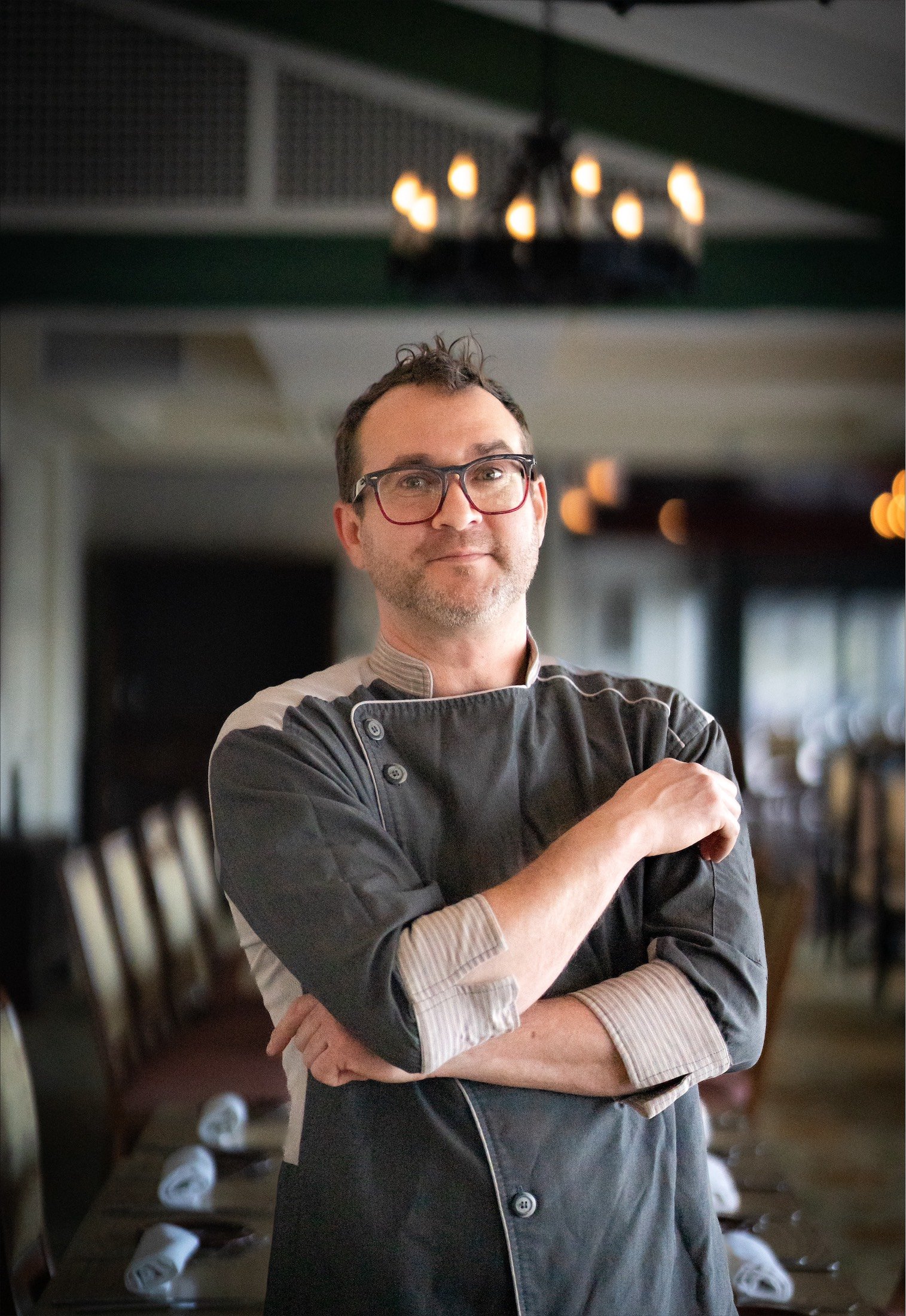 Simon Fortin is an experienced, talented and creative chef, who is committed to democratizing good food and highlighting the Charlevoix local products.
Exclusive Offers and Updates from Fairmont Le Manoir Richelieu