Golf
An extraordinary golfing experience! Take your swing on Canada's most award-winning golf course. Carved into the rolling hillside, the 27-hole bentgrass-covered course at Le Manoir Richelieu Golf Club descends to the St. Lawrence River. The experience begins with a golf cart ride along the spectacular 1.5 km river-view trail to the clubhouse. Book a tee time from May to October.
LOCATION
181 Richelieu Street
La Malbaie, Canada, G5A 1X7
HOURS
Monday to Sunday | 10:00 a.m. – 5:00 p.m.
Rewards
Top 100 GOLF resorts in North America in 2019 (Top 25 resorts for overall excellence)
Silver National Winner of the Grands Prix du Tourisme Québécois. 2007
Gold Regional Winner of the Grands Prix du Tourisme Québécois. 2007
7th out of 100 Golf Resorts in the World – Condé Nast Traveler. 2007
Golf Destination of the Year, North America – IAGTO Awards. 2007
#1 Best Resort Clubs, Canada – Travel + Leisure. 2007
Ranked 25th – Best Golf Resort in North America – Golf Digest. 2007
Best New Canadian Golf Club – Golf Digest. 2006
Best of all Resort Golf Clubs – Robb Report. May 2005
Best Golf Resort in Canada – Condé Nast Traveler. 2002 – 2005
Best Place to Play Golf – Northwest Guide. June 2004
Among the "Best in the World": Best Golf & Spas (International) – The Golf Player. 2004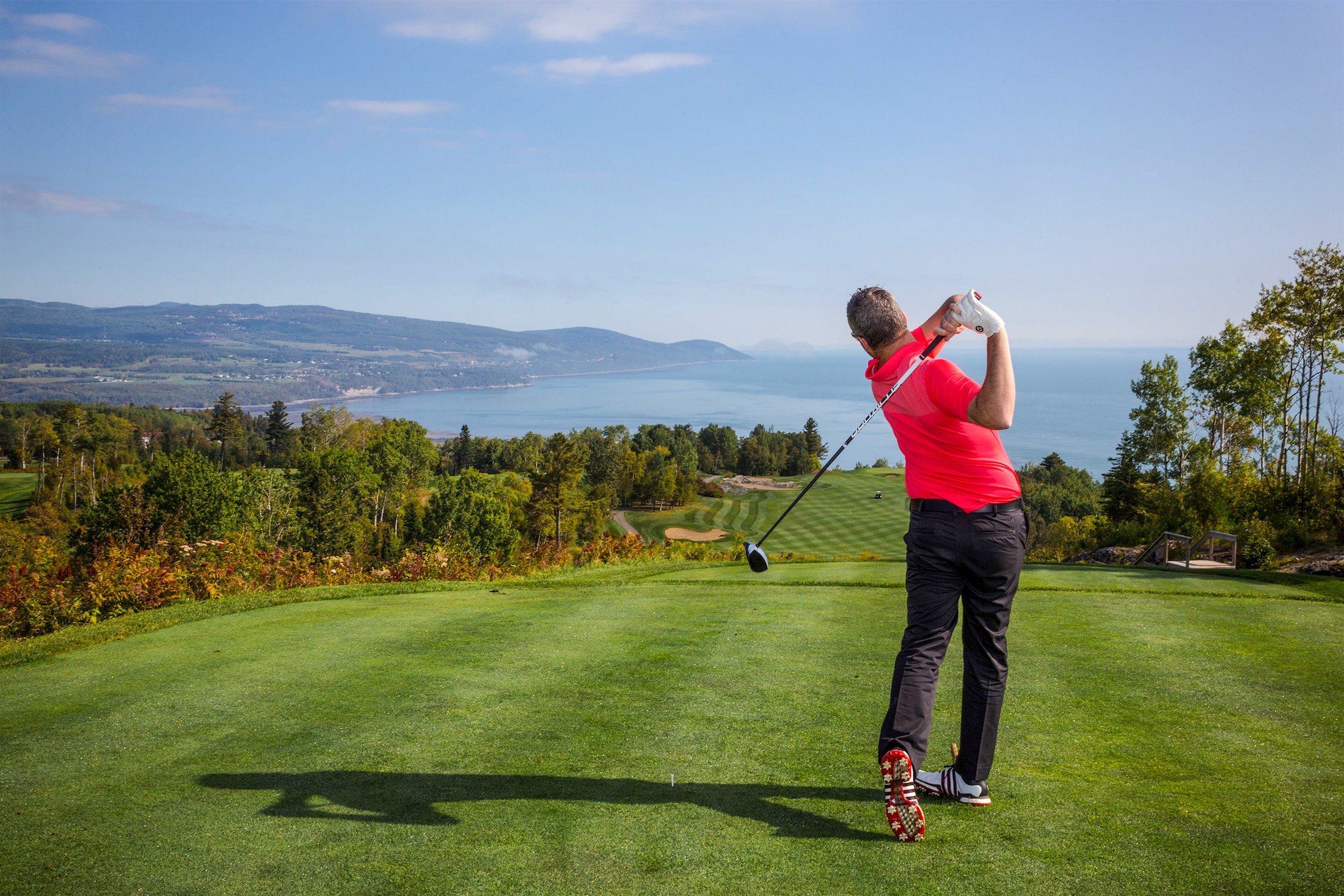 Putting on this course is known to be a challenge. You'll see why it's Canada's most popular course when you see the many trees, mounds, green contours and large bunkers near the fairways, not to mention the stunning views. Renowned golf architect Darrell Huxham designed the new 2004 course based on Herbert Strong's original 1925 course, first opened by U.S. President William H. Taft. At over 5,784 m (6,326 yards) in length, the course showcases the natural beauty of the Charlevoix landscape.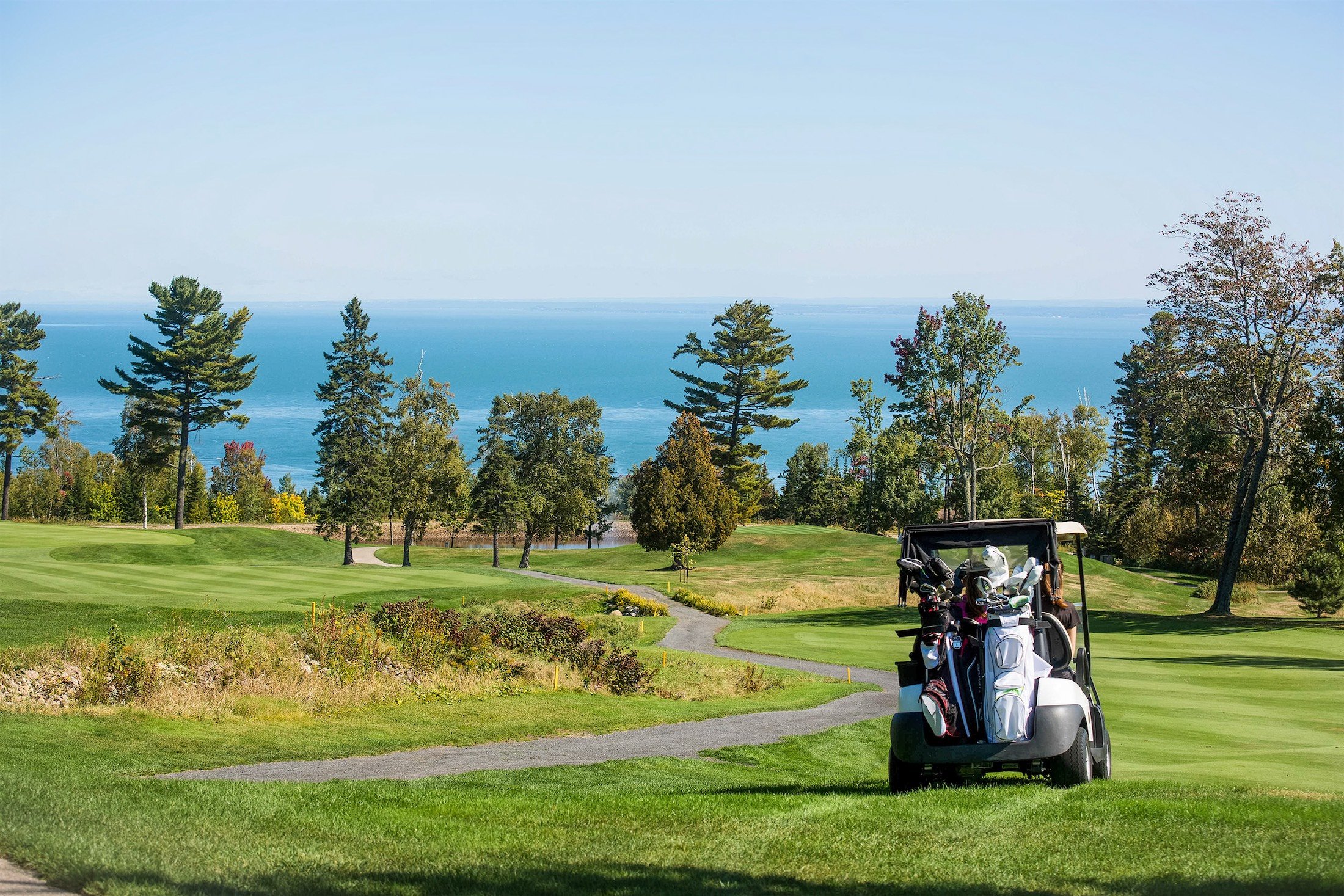 After a rewarding day on the course, relax and enjoy a local meal and spectacular views. Point Cardinal offers elevated views of the greens and river and a locally inspired menu. Eat, drink or shop at the chalet, or host your own private event in style. The pro shop features souvenirs and a carefully selected collection of golf clothing and equipment, as well as club and shoe rentals. Perfect your swing, improve your putting and practice new techniques on the challenging course in a private lesson with one of our certified professionals.
Exclusive Offers and Updates from Fairmont Le Manoir Richelieu