Le Bellerive at Fairmont Le Manoir Richelieu
The first location in Charlevoix that welcomes you for an immersive Mediterranean cuisine in a familiale dining experience.
Discover the marriage of Mediterranean cuisine with the influences of the traditional and local ingredients using modern methods in a relaxed atmosphere.
LOCATION
181, rue Richelieu
La Malbaie, Quebec G5A 1X7
HOURS
Hot & Cold Buffet Breakfast | 7:00 a.m. - 11:00 a.m.
Brunch of the weekend | 7:00 a.m. - 2:00 p.m.
Lunch | 11:30 a.m. - 2:00 p.m.
Dinner | 5:00 p.m. - 9:00 p.m.
Brunch

Saturdays and Sundays from 7am to 2pm

Our Plates

The Legendary Crepes of the Manoir

Homemade Maple Butter and Fruits

26

Josée's French Toast

Homemade Bread, Apples and Cranberries, Maple Mascarpone, Seasonal Fruits, Maple Flakes, Roasted Pecans

27

Orchard Waffle

Homemade Salted Caramel Waffle, Buttered Apples, Gingerbread Crumble, Mascarpone with Manoir Honey

27

The Sweet and Salty Waffle

1/2 Pecan Waffle, Chocolate Chips, Salt Flower, Whipped Cream, poached egg, Terragon cream mushrooms, Migneron de Charlevoix, balsamic figs, arugala

28

Crepe Stuffed with Smoked Salmon and Asparagus

Smoked Salmon, Asparagus, Lemon Bechamel, Caramelized Onions, St-Fidèle Swiss Cheese and Fried Capers

29

Our Eggs

Served with Toast, Fingerling Potatoes and Smoothie of the Moment

English Breakfast

Eggs of your Choice, Meat Choice (Bacon, Sausages, Ham or Creton) and Baked Beans

28

Maple Syrup Flavoured Pulled Ham and Swiss Cheese from Saint Fidèle.

Mushrooms, Bacon and Old Cheddar from St-Fidèle

Fresh Tomatoes, Basil and Fleurmier from Laiterie Charlevoix

It is possible to have our omelets made with egg whites.

Ham and Old Cheddar

Smoked Salmon and Asparagus

Two Ducks (Confit and Smoked) and Caramelized Onions

The Morning Casserole

Breakfast Potatoes Covered with a Mix of Sausages, Bacon, Ham, Onions and Peppers, Hollandaise Sauce, St-Fidèle Cheese, Balsamic Reduction, Egg to your Taste on Top

28

Kids' Menu

Kids Breakfast (0-12 ans)

Crepe of the Manor or Traditional Breakfast with Choice of Meat and Egg to your Taste

13

Beverages

Yogurt with Organic Granola from Belles Récoltes and Maple Syrup, Fresh Fruits, Red Fruit Coulis with Cranberries and Apples
Appetizers and Salads

Onion Soup Gratin

Caramelized Onions with Vache Folle Beer from the Charlevoix Microbrewery, Homemade Veal stock, Focaccia Croutons, Tomme D'elles from the Migneron Family

14

Charlevoix Fondue

Parmesan-Style Fondue with a Blend of Charlevoix Cheeses and Leeks, Apple Butter, Onion Confit

17

Fried Squid

Parmesan-Crusted Fried Squid with Harissa Mayonnaise, Manoir Honey

20

Romaine Heart Caesar Style

Homemade dressing, Croutons, Parmesan Cheese, Capers, Bacon

14

Chicken extra

+7

Full portion

21

Greek Salad with Belles from the Estuary

Nordic Shrimps, peppers, Red Onions, Kalamata Olives, Cucumbers, Tomatoes, Oregano, Lemon, Goat Feta, Nordic Shrimps

16

Pasta

Penne with Marinara Sauce

21

Spaghetti Alla Carbonara

Pancetta, Parmesan, Egg Yolk, Shallots, Cream

23

Spaghetti Bolognese Garni

Meat Sauce, Pepperoni, Onions, Pepper, Sautéed Mushrooms

22

Le Casse-Croute du Manoir

La Poutine Route 138

Fresh French Fries, St-Fidèle Cheese, "Vache Folle" Beer Sauce, Marinated Oyster Mushrooms from Rivière Malbaie, Lardons from «Les Viandes Bio de Charlevoix», Duck Confit, Caramelized Onions

15

Gilles Villeneuve's Club Sandwich

Chicken, Tomato, Lettuce, Bacon, Sun-Dried Tomato Mayonnaise, French Fries

26

Smoked Salmon Club Sandwich of 181 Richelieu

Smoked Salmon, Cereal Bread, Home-Smoked Salmon, Cucumber, Boston Lettuce, Bacon, Dill and Chive Whipped cream Cheese, Capers, Red Onions, French Fries

Charlevoix's Burger

Organic Pork and Pancetta Chips from «Les Viandes Bio de Charlevoix», Migneron Cheese, Salad, Tomatoes, Onions, French fries, Smoked Mayonnaise

27

Manoir Smashed Burger

Two Beef patties, Cheddar Cheese, Onion Jam, Bacon, Pickles, Chef's Sauce, Tomatoes, Green Salad, French Fries

28

Cod Fish and Chips

Tartar Sauce, French Fries

29

Grilled

Mediterranean Inspired Marinated Chicken Brochettes

Tzatziki, Garden Salad, Orzo

29

Grilled Salmon with Sun-Dried Tomato Pesto

Roasted Fresh Vegetables with Lemon and Basil Butter, Orzo, Preserved Lemon Vinaigrette

30

1/2 Rack of Ribs from Our Smoker

Spiced Rum and Maple BBQ Sauce, French Fries, Caesar Salad

Sweets

Black Forest Cheesecake

Cherry Heart Cheese Cake on Chocolate Crust, Cherry Coulis, Cream

10

Marjolaine Cake

Dacquoise Bisquits, Praline Cream, Chocolate Ganache, Whipped Cream

10

Menu created by our Chefs
Simon Fortin and Marion Bondil-Villaroya
Soups

La Sopa Minestrone

Vegetable Soup, Kidney Beans, Gnochetti, Parmesan, Pesto Croutons

12

Harira, Traditional Hearty Moroccan Soup

Lentils, Chickpeas, Ginger and Tomatoes served with Braised Lamb and Medjool Dates

For Sharing

Chicken Tajine,Family dish of our Chef El Fadely

Chicken Thighs, House-Made preserved Lemons, Saffron, Pickled Artichokes, Green Olives, Signature Fries

64

Ask your server for individual portions

Surf 'N' Turf

Grilled Marinated Beef Shoulder, Sautéed Marinated Shrimps, Lemon and Garlic Fried Smashed Potatoes, Mediterranean Salad, Charmoula Sauce

76

Starters

Fresh Goat Cheese Salad

Figs, Mint, Honey, Lemon, Cherry Tomatoes, Carrots, Herb Croutons

18

Arancini Al Burro

Fried Risotto Balls with Prosciutto, Sundried Tomatoes, Oregano, Mozzarella, Marinara Sauce, Herb Salad

18

Fried Squid with Parmesan Crust

Harissa and Honey Mayonnaise

20

La Trattoria

Roasted Vegetable Focaccia with Goat Cheese

Grilled Focaccia, Grilled Vegetables, Eggplant, Zucchini, Tomatoes, Peppers, Onions, Basil, Balsamic Reduction, Green Salad

27

Pancetta and Fig Focaccia

Grilled Foccacia, Lemon, Mascarpone, Pancetta, Arugula, Caramelized Onions, Figs, Mozzarella, Green Salad

28

Gnochetti Alla Peperonata, Italian Sausage

Mild Italian Sausage from Charcuterie Charlevoix, Roasted Peppers, Sweet Onions, Garlic, Olive Oil, Tomatoes, Oregano, Basil, Grana Padano, Balsamic Vinegar

29

Casarecce Alla Carbonara

Smoked Pancetta from Scotstown, Parmigiano Reggiano, Egg Yolk, Fresh Pepper

30

From the Grill

Mediterranean Smash Burger

Beef, House-Made Ketchup, Fior di Latte Mozzarella, Lettuce, Red Onion, Dill Pickle, Signature Fries

29

Marinated Chicken Skewers, Tzatziki, Roasted Greek Potatoes, Garden Salad

33

Grilled Salmon with Pesto, Sundried Tomato Crust

Saffron Orzo, Roasted Peppers, Kalamata Virgin Sauce, Roasted Slivered Almonds

35

Chicken Souvlakis

Fennel Salad, Preserved Lemon Vinaigrette, Fried Chickpeas, Eggplant Caviar, Cherry Tomatoes

39

Grilled Beef Shoulder

Marinated Beef, Mediterranean Salad, Lemon Garlic Fried Smashed Potatoes, Fig Sauce

42

Desserts

Dionysos Pear

Greek Wine, Honey Ice Cream, Speculoos

13

Black Cherry Clafouti

Basil Ice Cream

13

Marjolaine

Dacquoise Crisp, Praline Cream, Chocolate Ganache, Chantilly Cream

14

Pistachio Crème Brûlée

Lemon Verbena Biscotti from Azulée

14
Beers

Draft Beers

1/2 pint $8 | Pint $13

Stella Artois

Goose Island IPA

Chipie Pale Ale Rousse

Budweiser

Cidre Lacroix

Budweiser

Bud Light

Stella Artois

Corona

Michelob Ultra

BLNX

Flacatoune

Flacatoune IPA

Session IPA

Blanche de Charlevoix

La vache folle Rousse

La vache folle Milk Stout

WIPA Pamplemousse

White Wine

France

Côte-du-Rhône, Saint-Nabor, 2019

Italy

Géografico, Pinot Grigio, 2021

Canada

Megalomaniac, Niagara, 2019

Bublles

Italy

Prosecco, Vino da Tavola, Ruffino

Rose Wine

Italy

Venetia, Rosa dei Masi, Refosco, 2020

18

Red Wine

France

Saint-Nabor, Syrah, Grenache, 2018

Italy

Bellovile, Serego Alighieri, 2019

Canada

Megalomaniac, Niagara, 2019

Beverages

Cocktails

Kir

Kir Charlevoisien

Sangria Rouge

Sangria Blanche

Sangria Rosé

Aperol Spritz

Cosmopolitan

Bloody mary

Old Fashioned

Negroni

Mojito

Amaretto Sour

Apricot Brandy Sour

Téquila Sunrise

Bloody ceasar

Martini Gin ou Vodka ( +2$ Menaud )

Mocktail of the Mixologue

10

Shooters

Jagermeister

Tequila

Fireball

Sambucca

Premiums

Gin (Bombay) + mixer

Vodka (Smirnoff) + mixer

Rhum (Bacardi) + mixer

Whisky (Jack Daniels) + mixer

Digestifs

Baileys

Grand Marnier

Limoncello

Cognac Hennessy VS

Cidre de glace

Belle de Brillet

Special coffees

Café Brésilien

Café Espagnol

Café Irlandais

Café Baileys

Café Richelieu
Reservations can be made through OpenTable.
If you have any food allergies, please let us know.
Service and taxes not included.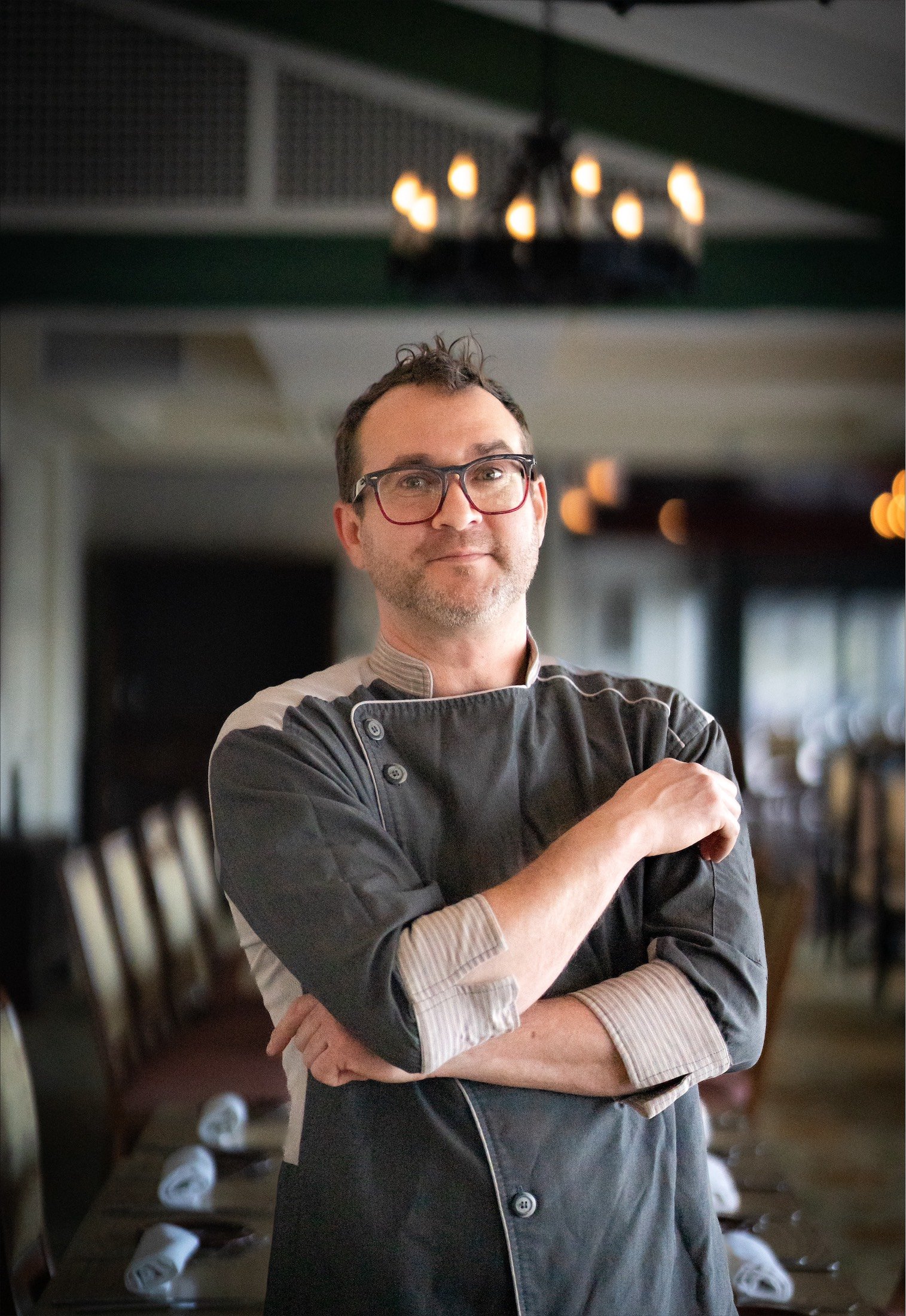 Simon Fortin is an experienced, talented and creative chef, who is committed to democratizing good food and highlighting the Charlevoix local products.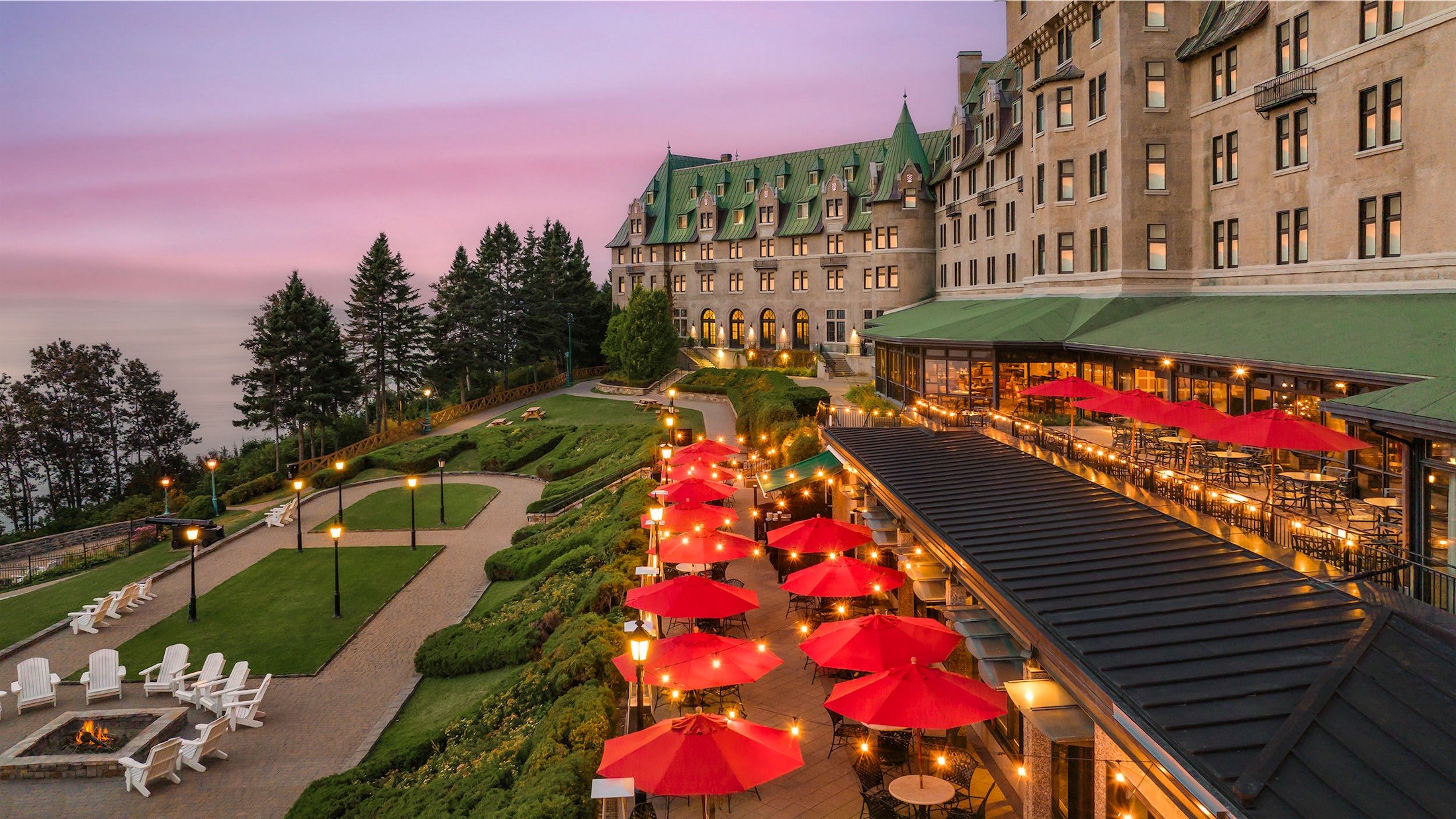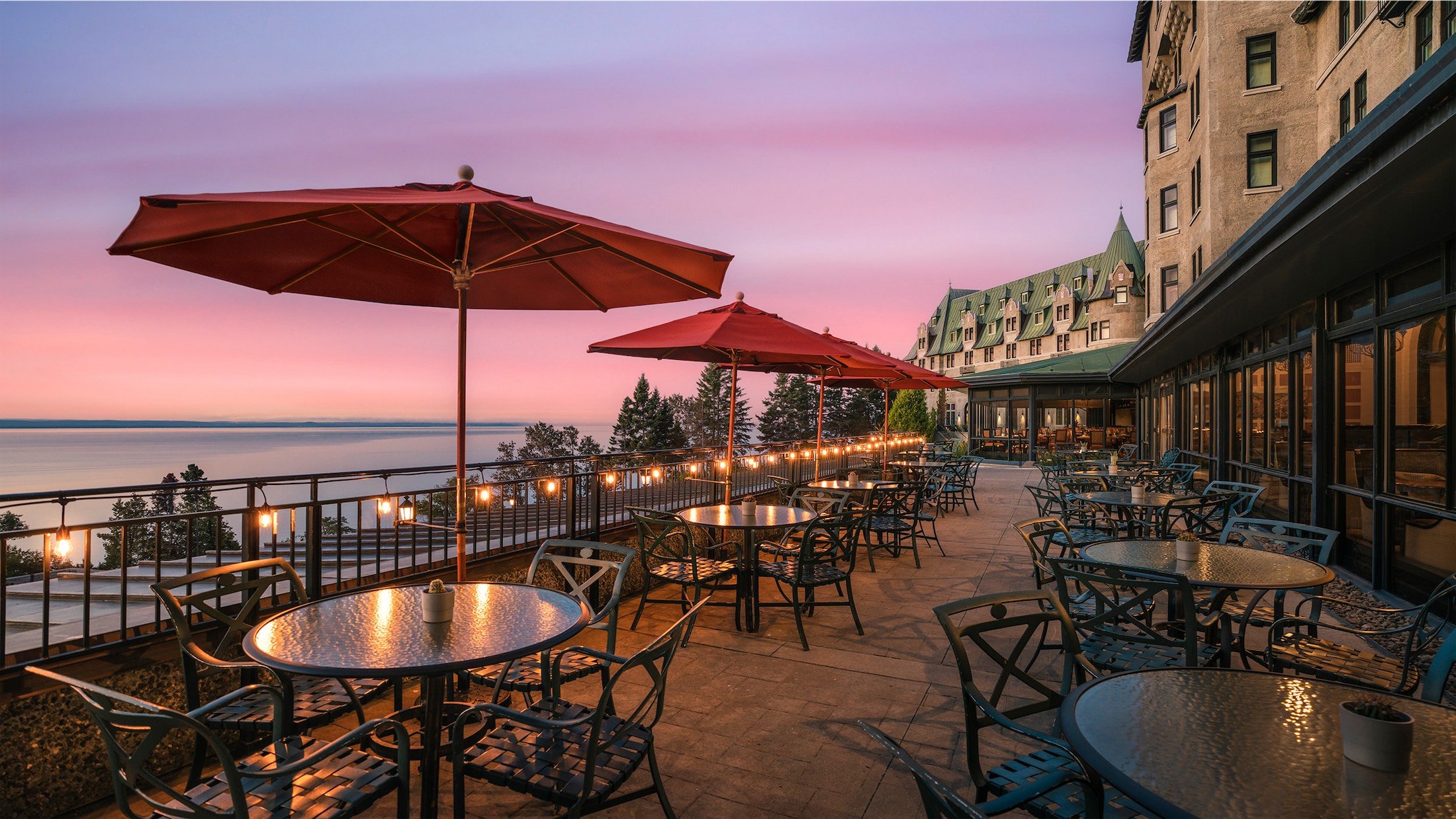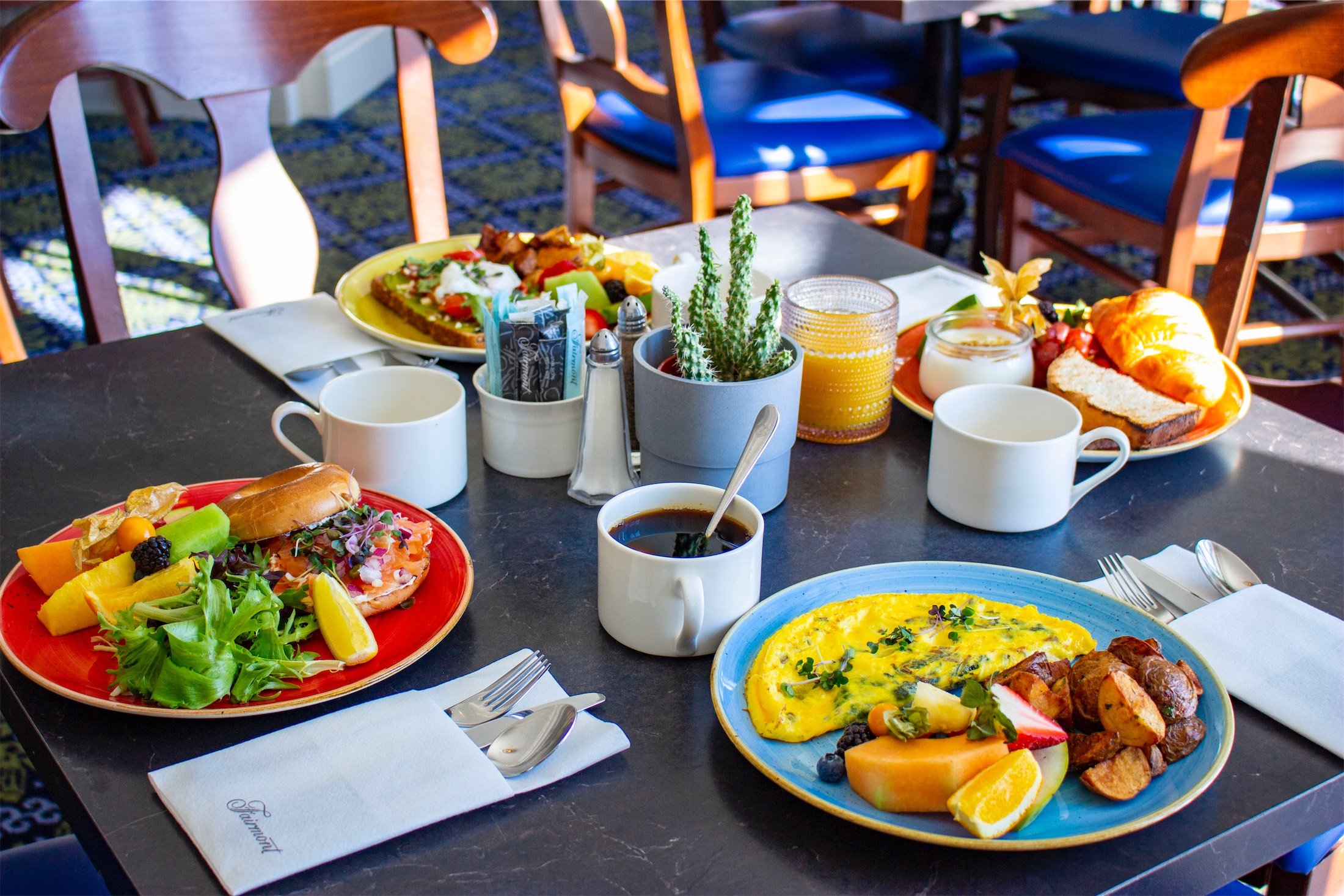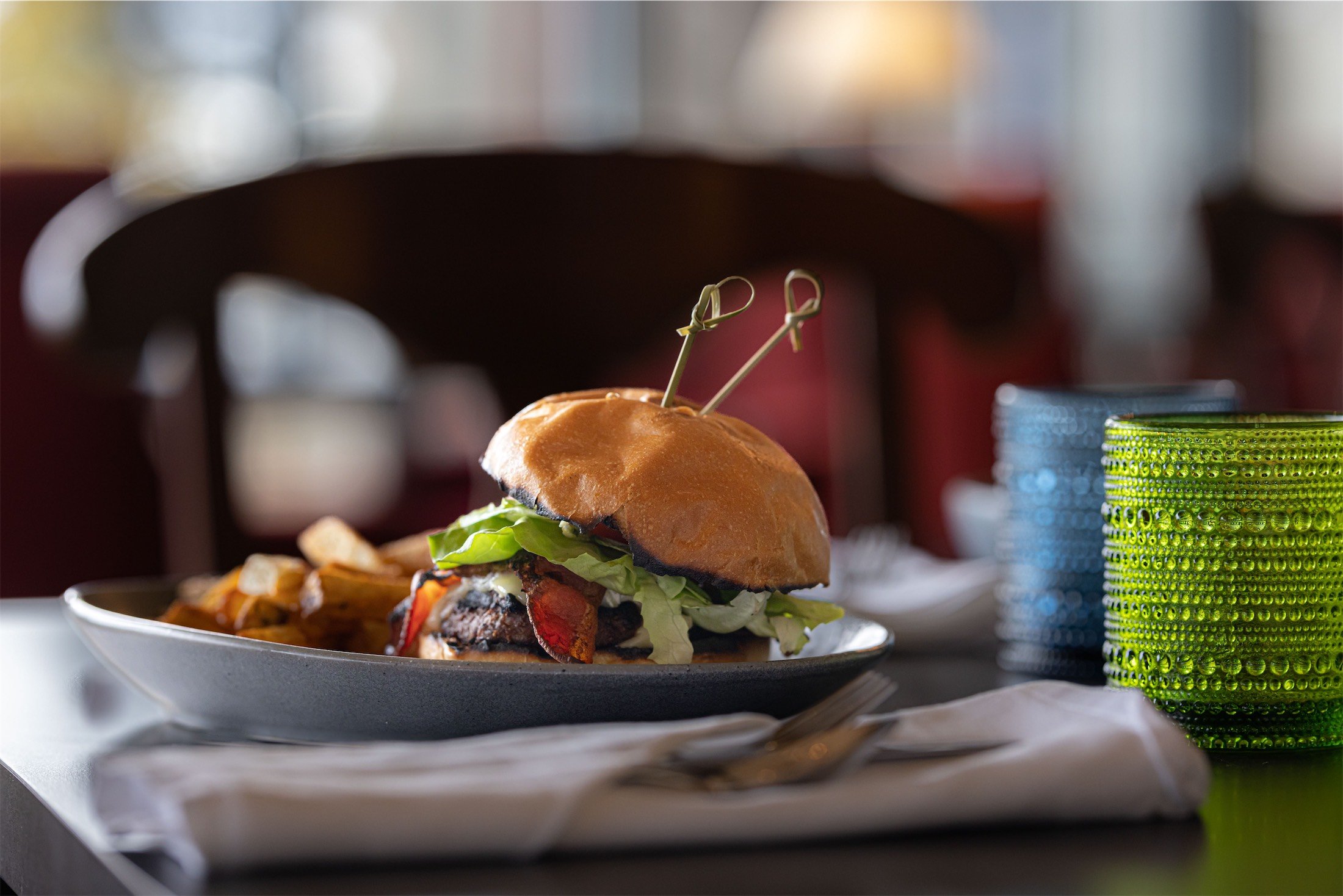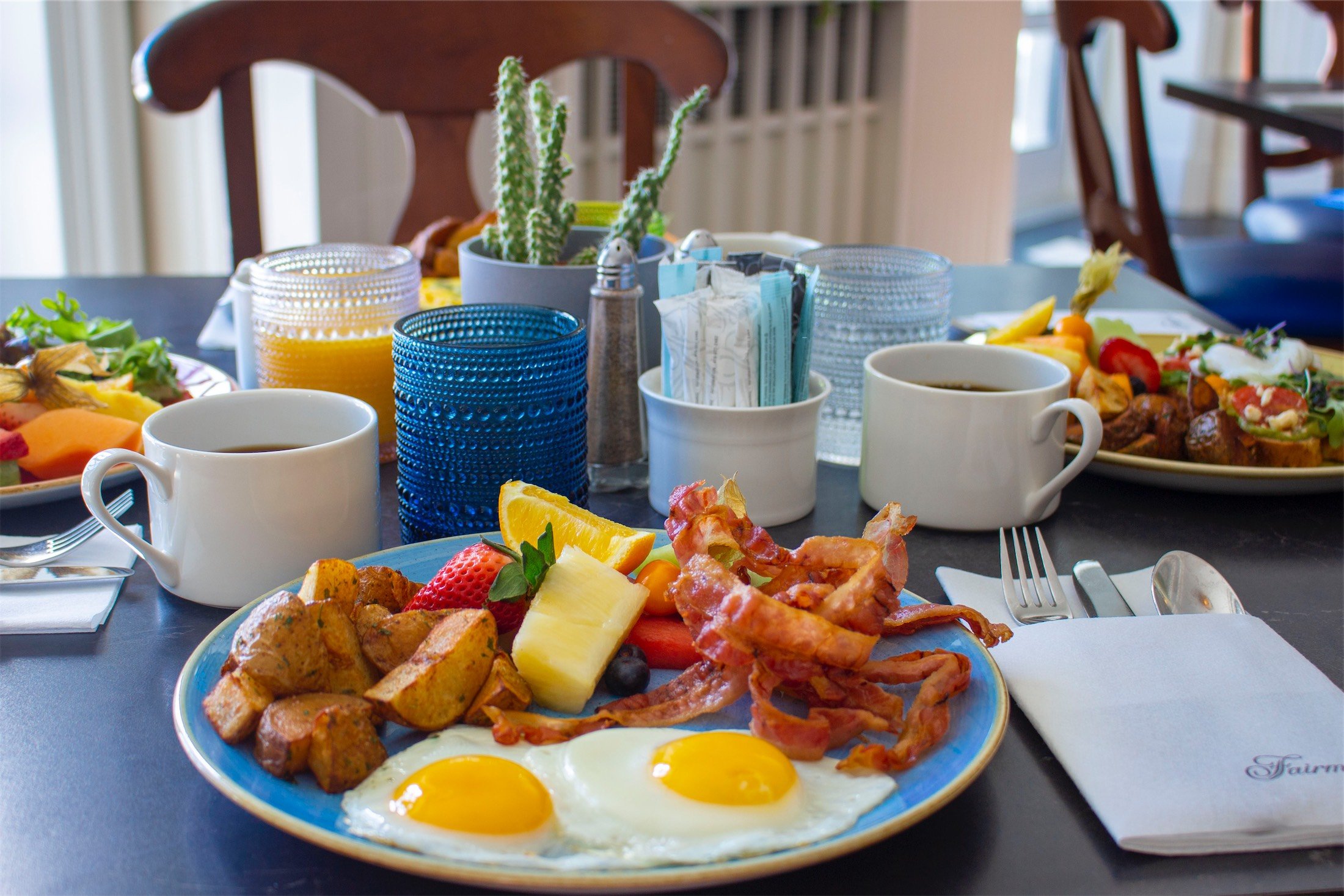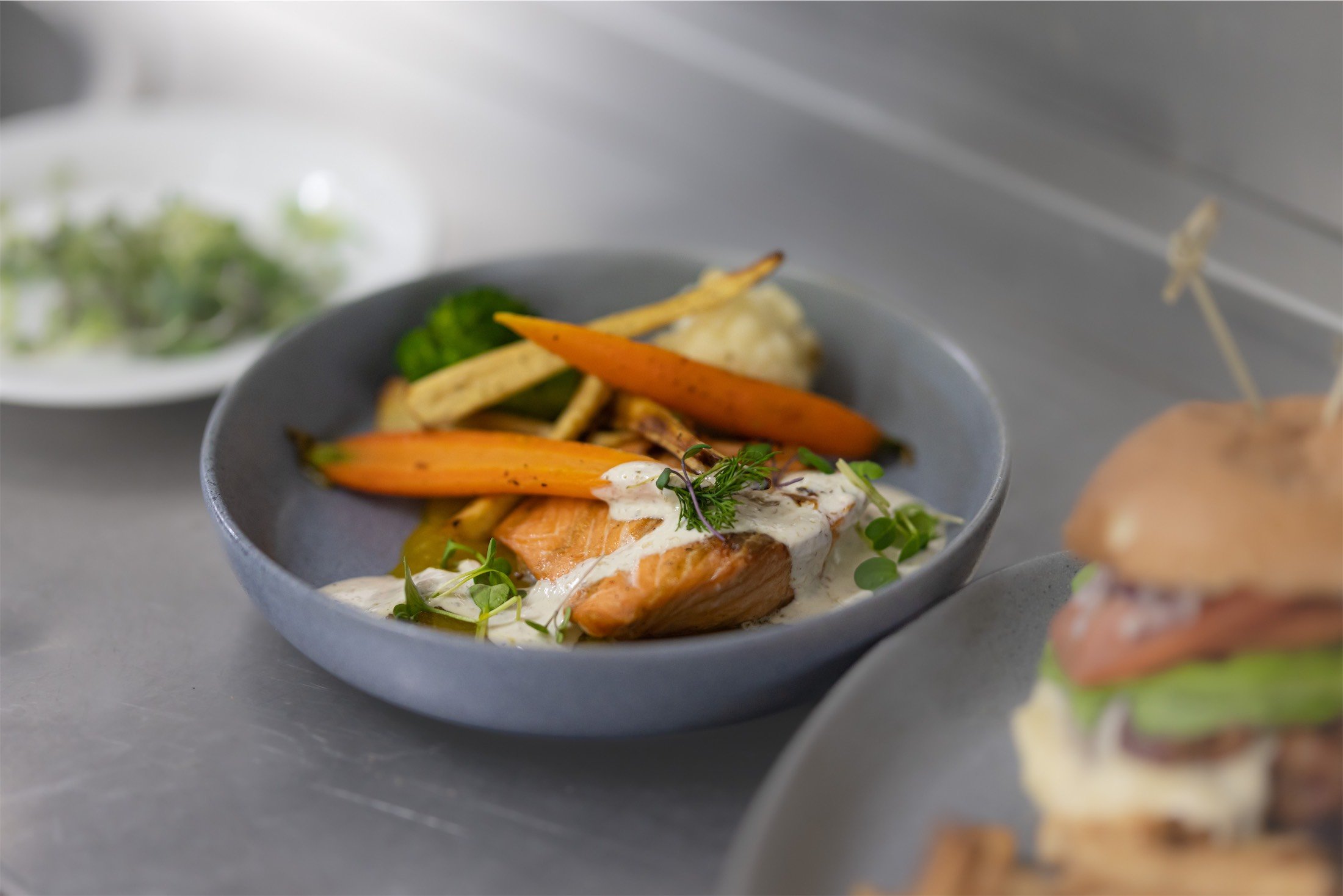 Exclusive Offers and Updates from Fairmont Le Manoir Richelieu