Spa
Tips From Our Spa for Your Skin
Here are some practical tips for taking care of your epidermis at home during this confinement period. If there is anything positive about this confinement, it is that you certainly have time to develop good habits in order to take care of your skin.
First, it is important to know it. Your esthetician has surely already analyzed the characteristics of your epidermis. There are three basic steps you can't escape regardless of your skin type:
daily cleaning
hydration, also daily
exfoliation, rather weekly
Then, depending on your skin type, you adapt your treatments:
Dry skin needs to be hydrated, while oily skin needs the astringent effect (to control the secretions of the sebaceous glands) while combination skin needs the balancing effect. The chosen product will have the necessary effect for your skin type.
Note also that most people have normal skin. What varies your skin type making it either drier or more oily, these are external elements: food, pollution, temperature …
Here is your daily routine:
Apply your treatments one after the other and overlap in a very specific order. This technique maximizes the absorption and effectiveness of each treatment while promoting hydration and radiance of the skin.
Step 1: Cleaning The Skin
It is the base of everything. Contrary to what you may have long thought, washing your face with the same body soap is not a good idea. The skin on your face is thinner and does not have the same needs, it is more exposed to the elements and pollution. So use a specially formulated, mild cleanser.
Skin Remover: If you wear makeup, it is important to double-cleanse the skin. First, choose a smooth makeup remover. It will remove all traces of makeup and dirt on the face, neck and eyelids in a single gesture while preserving the hydration of the skin. It will be ideal for cleaning dry skin.
Step 2: Deep Skin Cleaning (Optional)
Continue by using a sulphate-free foaming cleanser to deeply cleanse the epidermis and pores, especially if you have blackheads or have an irregular complexion (dry in places, or irritated or even oily …)
Step 3: The Toning Lotion
In order to rebalance the PH of your skin in a simple application, the toning lotion allows to cleanse, but also to matify your skin to make it less shiny, and help it to rebalance after having rinsed it. Use an alcohol-free tonic.
Serum, oil and moisturizer are a kind of shield that will act to protect your skin.
Step 4: Applying The Serum
The serums are very light formulas and ultra concentrated in active ingredients. They quickly penetrate the skin and reach the deeper layers. That's why they'll be applied first. They will be perfect for local application to target a specific need of your skin such as wrinkles or redness. They can also be applied all over the face for a more global action.
Step 5: Applying Oil (Optional)
Ideal for targeting a specific local problem or simply to improve hydration and flexibility of the whole face, the oils offer many benefits for the skin. So they will be applied just after the serum.
Step 6: Hydration
The moisturizer will be one of the last steps. It will come in the form of a gel or cream depending on your skin type and will act on the more superficial layers of the skin. In addition to its hydrating action, this treatment will have a synergistic action with the care products applied beforehand to maximize their effects. Start with a moisturizer for the eye area and continue with the application of a moisturizer for the face.
Step 7: Sun Protection (Optional)
Especially if you plan to spend the day outside, finish with the most important step to fight premature aging during the day: SPF 30 sunscreen. It will act on the surface of the skin and form a "protective barrier" »Against UVA, UVB and pollution. That's why it should apply last.
You now know all the basic steps that you can perform daily at your home! Remember to wait around 30 seconds to a minute between each treatment application to ensure complete penetration of the product into the skin.
In addition, what is essential is to drink a lot of water this will help to keep a good hydration of your epidermis as well as a good elimination of toxins from the body. Precaution that costs nothing if there is one. Water, water and water….
You can complete your skincare routine by using an exfoliant or a mask 1 to 2 times a week, just after deep cleaning of the skin (step 2).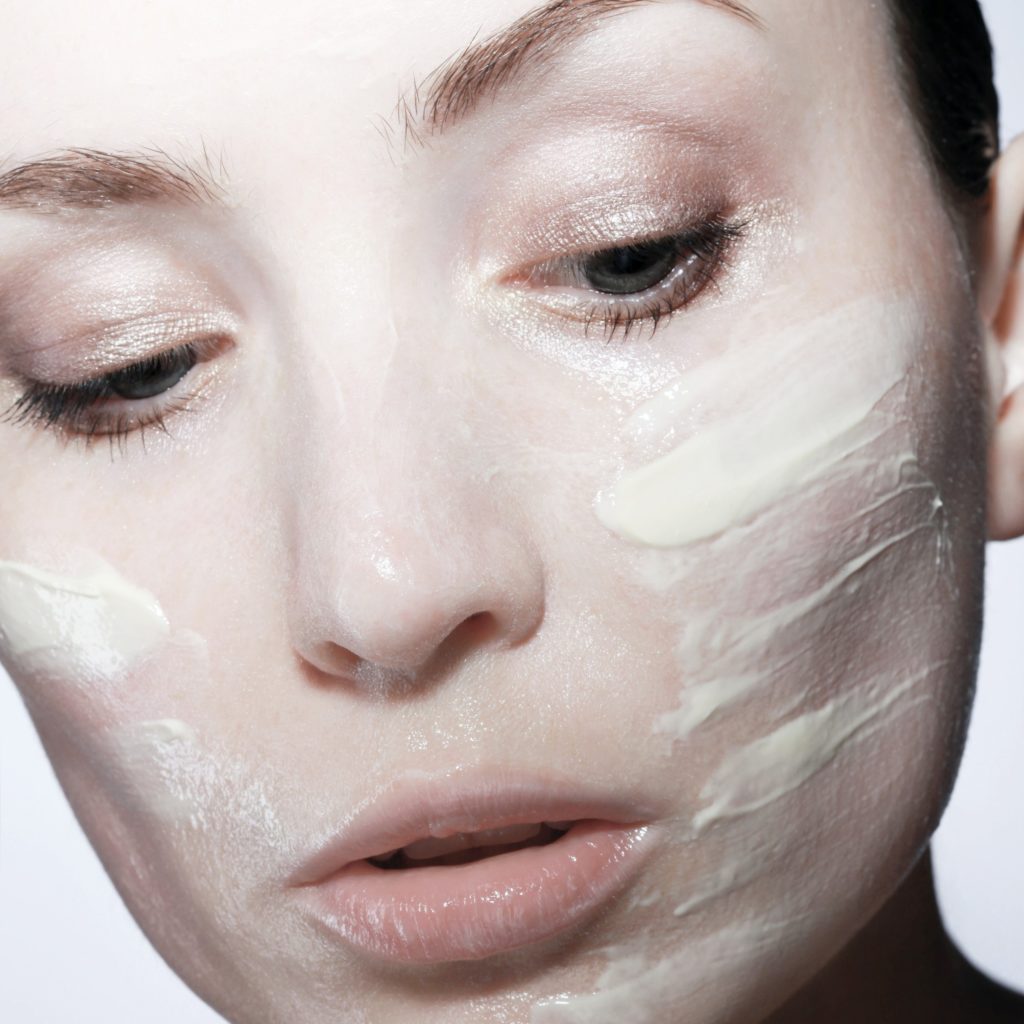 Once a week, you devote yourself, in the shower, to a thorough cleaning: your pores are unclogged and you therefore, logically, look better, since you eliminate the dead skin strewn on your face.
Warning: avoid exfoliating every day. It looks like nothing, exfoliation should be done gently, and should be used in moderation.
Small Tips -The Four Mistakes Not To Commit
To remain impeccable in all circumstances, it is essential to be careful not to make these common mistakes.
Forgetting to Wash Your Face
Sometimes you forget to wash your face, or just spray with water in the morning. Not very logical: yet you diligently wash your body, yet protected under your clothes, you forget your face, yet subject to all the elements.
Daily Exfoliating
An "expert level" error, so to speak. Convinced that their skin is excessively dirty, some choose to exfoliate daily. This deprives the skin of naturally produced oils. Avoid at all costs…
Use A Body Soap on the Face
Another frequent error that we mentioned above, that of washing your face with the wrong tool. Your body soap is not suitable for the care of your facial skin: it is thinner, more fragile and, also, dirtier. So he needs something suitable.
Apply Your Moisturizer On Dark Skin
When you apply your moisturizer to dirty skin, you risk trapping impurities under a layer supposed to protect you. This error cannot be forgiven: you may see black dots and buttons appear.