Uncategorized
From sea to plate!
Celebrating Quebec products
At the Fairmont Le Manoir Richelieu, we're committed to featuring Quebec products on our menus. Our chef, Simon Fortin, places a great deal of importance on the provenance of ingredients, sourcing directly from regional producers.
Last September, he travelled to Gaspésie with his team, on a mission of no less importance: to catch a tuna!
Through food distributor GFS Québec, Chef met Captain Jimmy Lepage and co-pilot Kevin Caron, who accompanied him on this adventure.
Fishing for bluefin tuna, the "king of the oceans"
Before the 70's, tuna fishing in Quebec and the Maritimes was widespread due to the sheer number of fish. This was followed by a period of decline due to human activity and the reduction in schools of herring and mackerel, tuna's favourite food. In recent years, however, tuna have returned to Gaspésie, allowing the industry to resume.
Initially destined for export, notably to Japan where tuna is highly prized, the fishermen then sought to bring this product to Quebec in collaboration with local chefs.
In Quebec, around 130 tuna are caught each year, a rare and regulated commodity, with each fisherman entitled to catch up to two tuna under a dedicated permit. Angling is done in an eco-responsible manner.
The start of the adventure
Simon Fortin and his team headed for Sainte-Thérèse-de-Gaspé, between Percé and Grande-Rivière, to take a boat at the end of the day and set off to fish off the Miscous Islands.
One of the smallest boats in the fleet, but also one of the fastest, enabling them to catch up with the boats in front of them. That evening, weather conditions were ideal, with calm seas. After being in darkness for a while, the crew spotted a lighted cluster of boats in the distance, fishing a school of herring: "It looked like a city, there was life, noise, people talking," recounts the chef.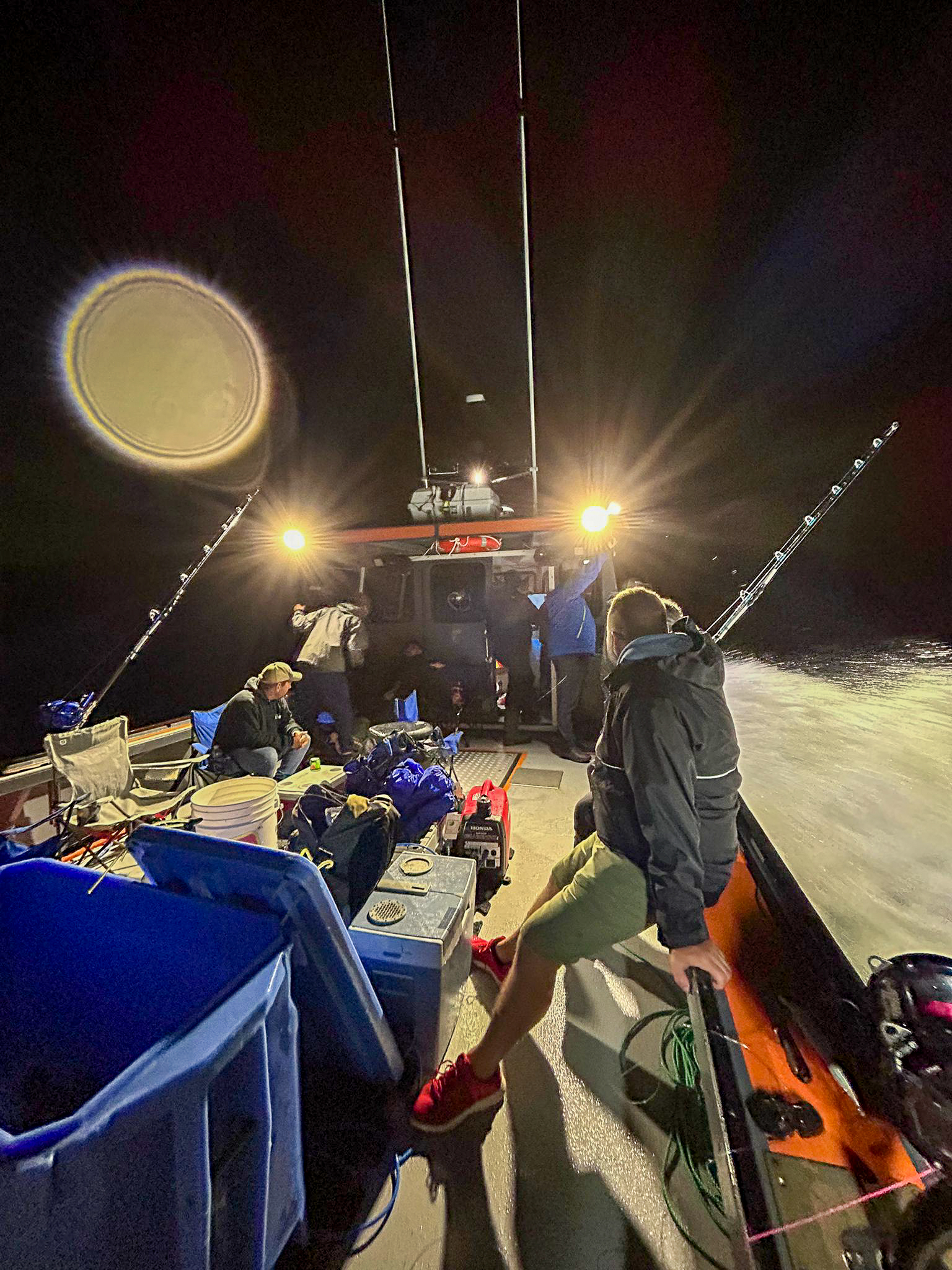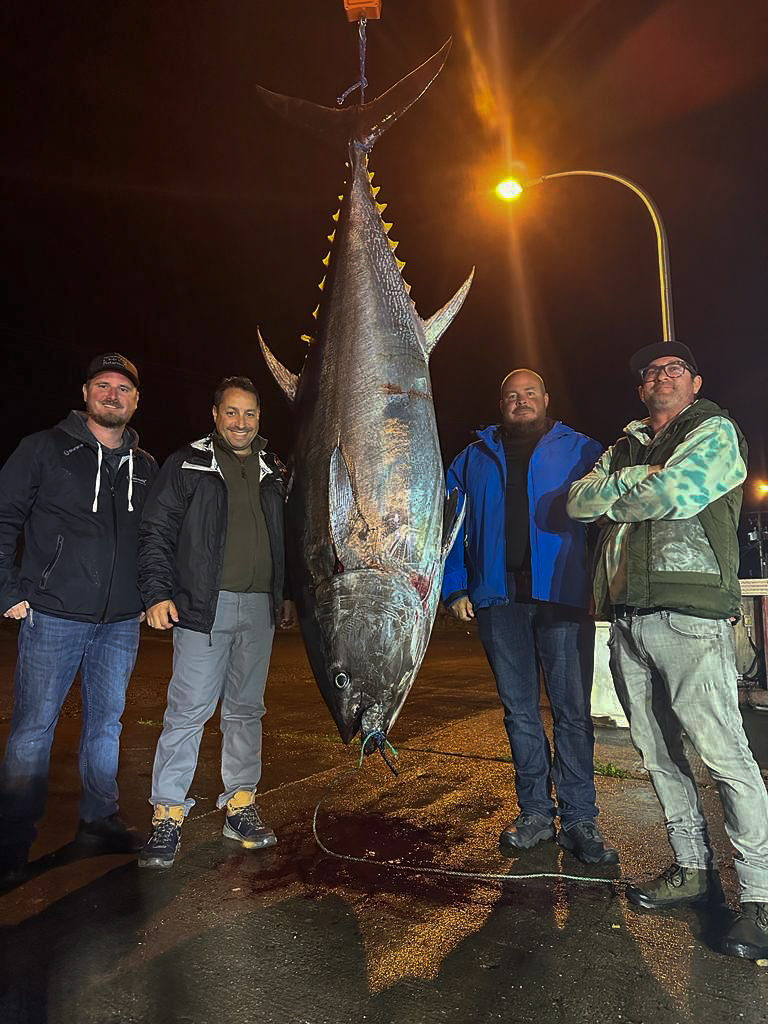 A 597lb tuna
They easily spotted the tuna jumping into the water. Once the lines were in the water, it took just 20 minutes for the first fish to take the bait, but it eventually fell off… About 10 minutes later, a second tuna approached the line, and this time it was the real deal! The fight lasted almost 2 hours and 30 minutes, and the result was a tuna weighing 597lb! To extract a fish of this size, a rigorous coordination between three people was necessary to operate the line.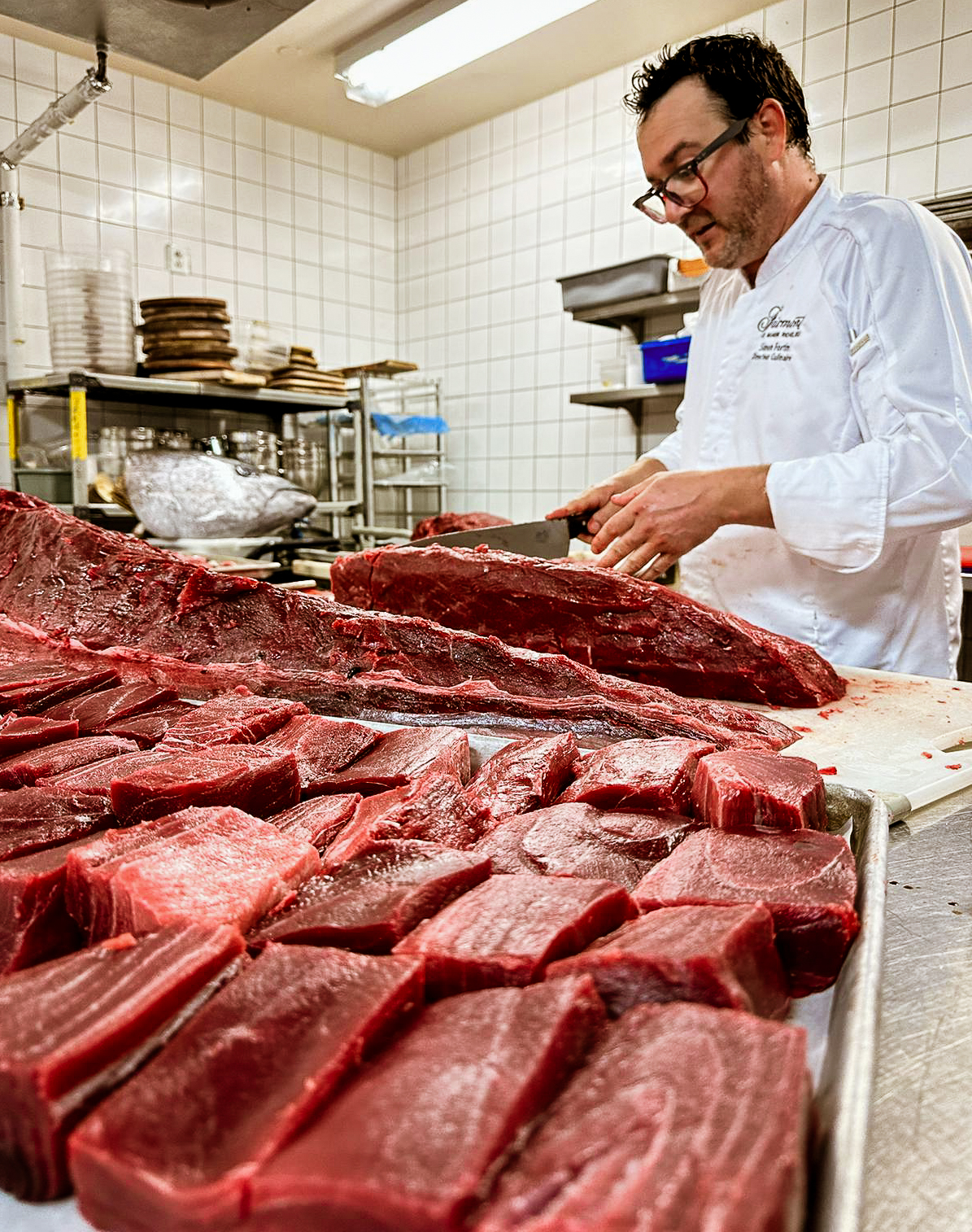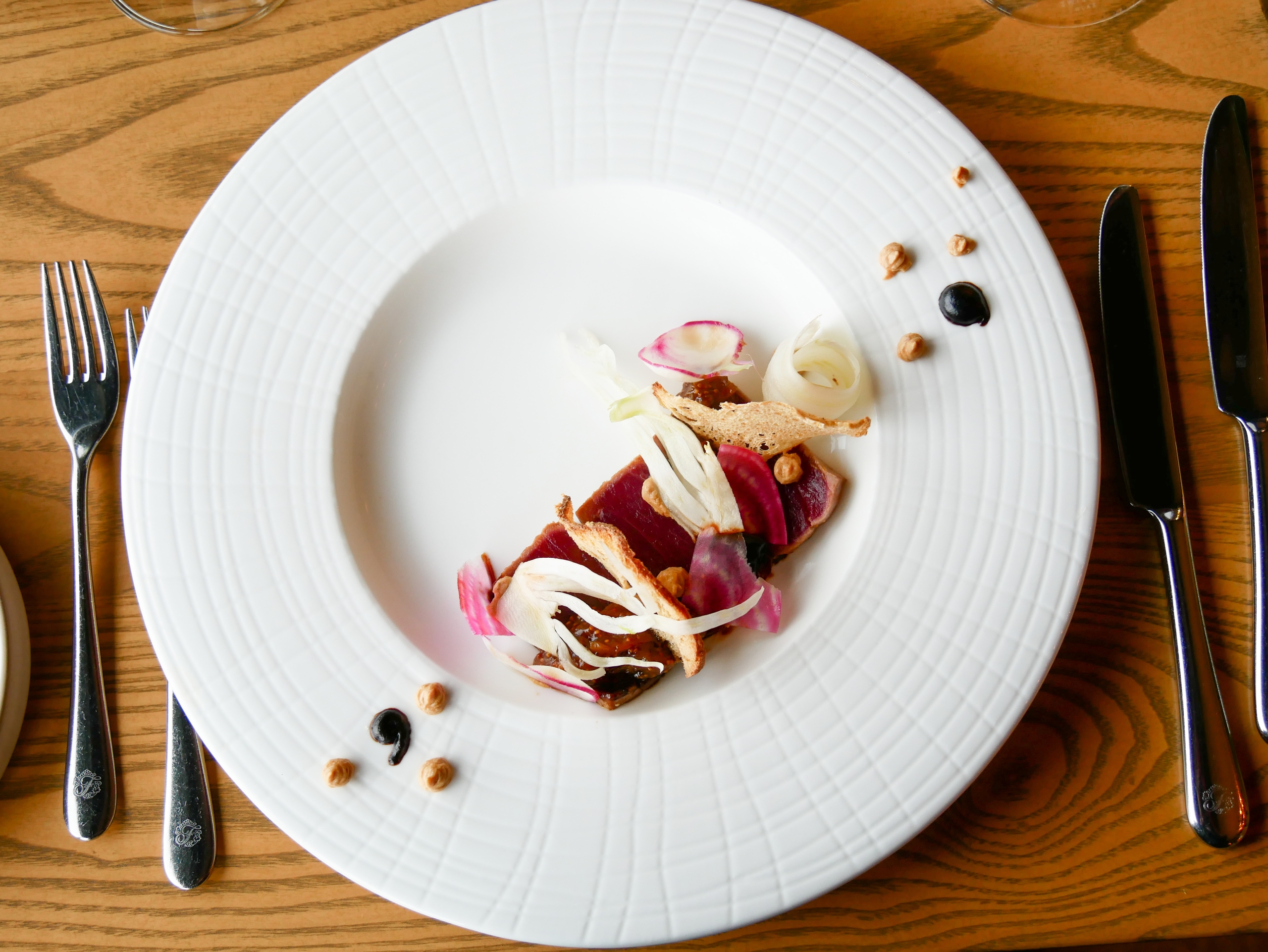 A word from Chef
"It's always a happening, the ultimate fishing expedition for a chef to fetch the food you're going to serve your customers yourself. It's something in my culinary approach that I always try to emphasize by going out and picking and harvesting," says the chef.
The expedition took a total of 8 hours, returning to the quay at around 2 a.m., before setting off again for Le Manoir.
The entire tuna was delivered a few days later, and will be prepared directly on site to be served to guests in all the hotel's dining areas. An unforgettable culinary experience not to be missed during your visit!
You'll find tuna on the menu at Saint Laurent, Bellerive and Bar la Brise for a very limited time! Enjoy your meal!